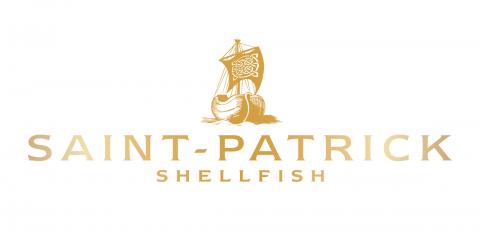 Saint-Patrick Shellfish are organic rope mussels, harvested in 
the clear, pure waters of Kenmare Bay, located off the southwest coast of Ireland. The company behind the Saint-Patrick Shellfish brand is Kush - the first organic mussel exporter in Ireland.
Saint-Patrick Shellfish are first-class Irish organic rope mussels that are fresh, safe, healthy and naturally delicious! Pre-cooked organic rope mussels – ready to eat in minutes. Available live, chilled or frozen.
Sustainability & Environment
Our success is reliant on a clean and sustainable aquatic ecosystem. We are ideally located where the wild Atlantic waters meet the warm waters of the Gulf Stream and the cold fresh waters which flow from Irish bog lands. This is one of the last remaining ecosystems of this type in Europe. Our operations have been fine-tuned to be environmentally sensitive with a clear commitment to continuously improving our sustainable practices.
While being as nutritious as meat, the carbon footprint of mussels is closer to vegetables. Mussels feed on phytoplankton, microscopic marine algae naturally produced in the environment where they live and mussel farming does not require any chemical treatment.
Flexible Packaging Options
Currently, Saint-Patrick Shellfish offers a 1lb pack of natural frozen organic mussels in the USA.
Available in a variety of packaging options: Vac-pack pre-cooked, MAP tray fresh, or just organic rope mussels meat (IQF).
The company behind the Saint-Patrick brand
In establishing the seafood company Kush over 25 years ago, the Harrington family has always subscribed to their mission statement of delivering premium shellfish that are naturally fresh and naturally on time. They now have an overall annual rope mussel production of 1000 tonnes of organic rope mussels.
Their expertise and experience have enabled Kush to develop a highly successful export service - currently exporting live shellfish in bulk and supplying wholesalers and distributors with the highest quality fresh, live shellfish available. Kush also exports pre-cooked organic rope mussels, frozen and chilled.
USA Contact
USA Contact: Emer O'Shea at +353 83 456 1567