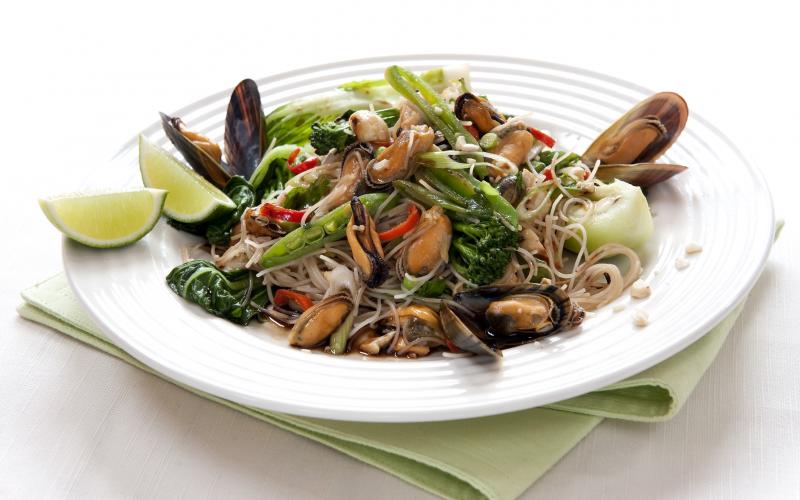 Ingredients
500g of Kush Organic Mussels.
½ a clove of garlic, finely chopped.
1 stick of lemon grass (finely sliced, no leaves)
1 fresh chilli red/ green/ both, (chopped, no seeds)
1 tsp finely grated ginger
1 tsp of sesame oil
1 handful of fresh coriander, (finely chopped)
sprinkle of salt & freshly ground black pepper
2 spring onions, chopped.
1 lime - freshly squeezed juice of
100ml of coconut milk
1 tbsp of Extra Virgin olive oil.
Method
Place your pre-cooked mussels into a saucepan. Strain off any excess water.
Add a couple of glugs of Extra Virgin olive oil.
Add the rest of the ingredients, apart from the lime juice and coconut milk.
Cover pan and heat gently for 5 mins. shaking the pan from time to time until mussels are hot and open.
If some mussels remain closed heat for a further 3 mins. and then discard any mussels still closed.
Squeeze in your lime juice and add your coconut milk. Bring to the boil and serve immediately.